Our Foodservice Department has developed an extensive range of products to satisfy catering and restaurant needs. We offer healthy, high-quality products and do our utmost to provide a good service.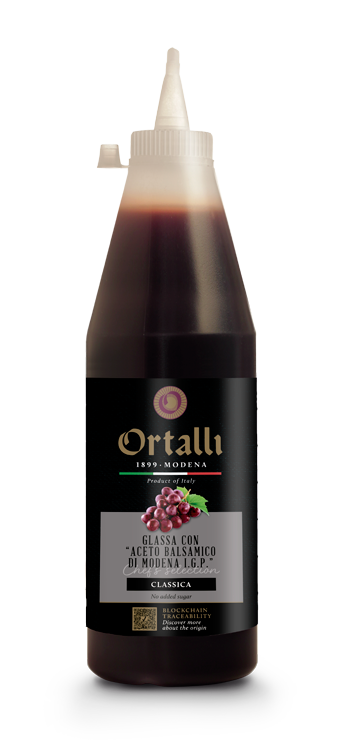 Our classic balsamic cream is now available in a special format for the HORECA sector. Perfect for dressing and decorating your dishes with precision. No added sugars or artificial thickeners.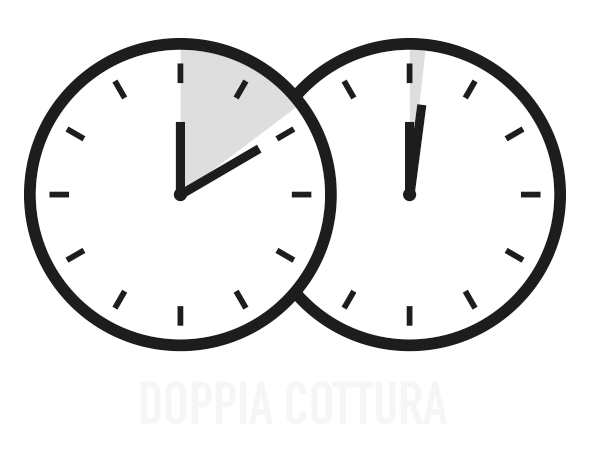 Our Orgalli dry pasta covers all your culinary needs. Double cooking allows chefs to cook once, refrigerate and cook quickly again. Without losing its properties! The taste and flavour remain intact.
Pasta trefilada al bronce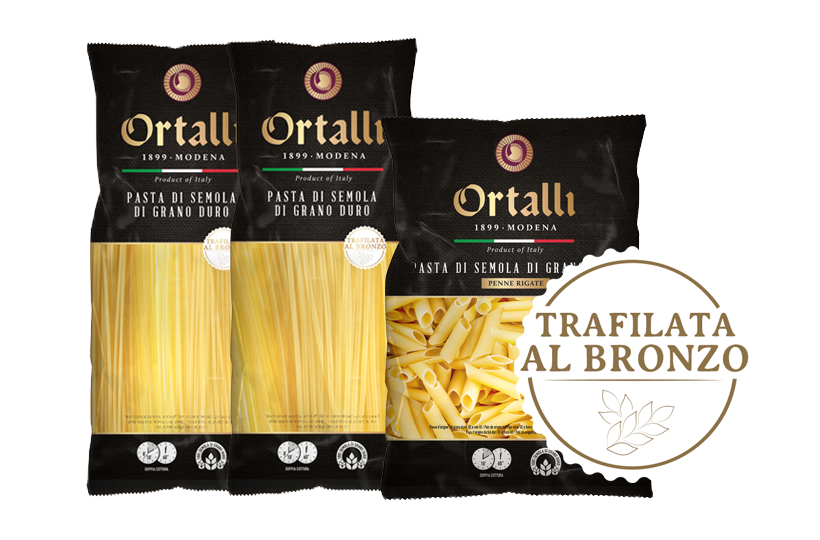 The Italian Trafilata al Bronzo pasta range is made with the traditional Italian pasta method with top quality ingredients and 100% wheat semolina. In addition, it uses a slow drying process that gives it more consistency when cooked. The Bronzo Trafilata produces the perfect pasta texture with a pale, rough surface and a porous structure that absorbs sauces and seasonings for incredibly delicious dishes. Our pasta is superior because of its protein quantity and quality, with 13 g of protein/100g. This protein gives our pasta its characteristic shape and consistency by preventing the loss of starch. The result is a pasta that: √ does not stick √ does not overcook √ does not break √ is ideal for double cooking
Penne Rigate – 1 kg Spaghetti N° 10 – 1 kg Linguine N°8 – 1kg
This range includes our popular, versatile Fusilli Tricolore. Fusilli originated in Campania and were once manufactured by hand by placing a spaghetti string around a knitting needle. We add spinach and dried tomatoes to durum wheat semolina dough for an intense flavour and experience. A perfect choice for salad and cold dishes!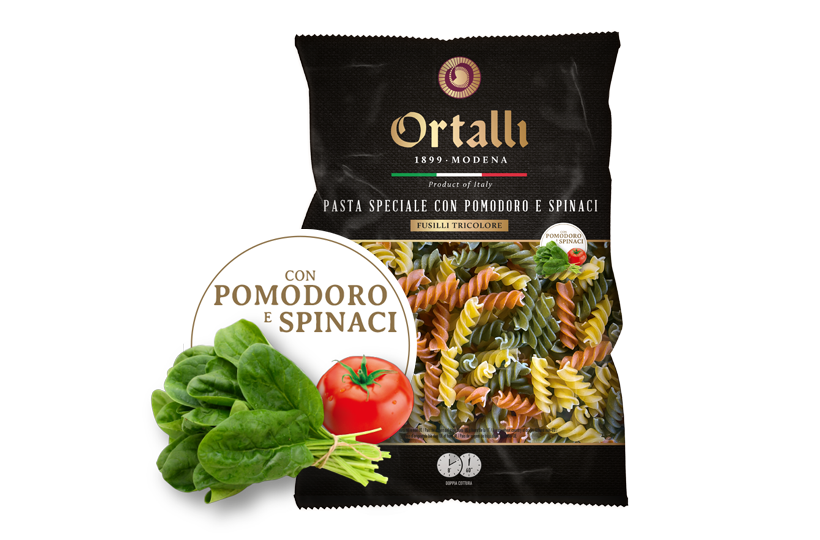 Our pesto is gluten-free and 100% vegetarian: recipes contain Italian cheese with vegetable curd. Each ingredient is selected to make a traditional Italian recipe. Ideal for seasoning Ortalli dry pasta and other dishes and tapas. The pack contains 15 to 20 servings and is perfect for storing the product in the kitchen.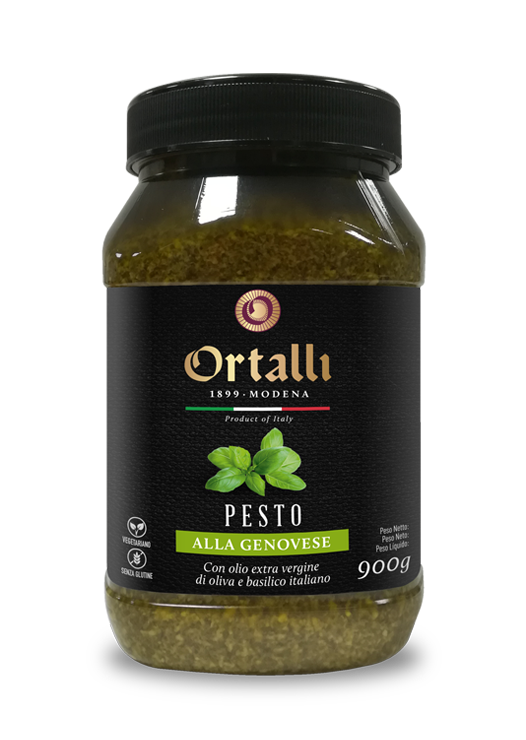 With extra virgin olive oil and Italian basil. Ideal for Dressing any dish.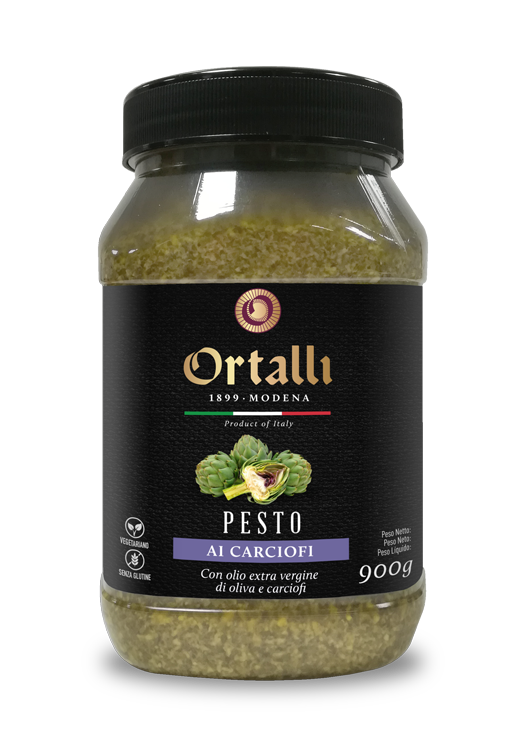 With extra virgin olive oil, artichoke and Italian basil. Ideal for Dressing any dish.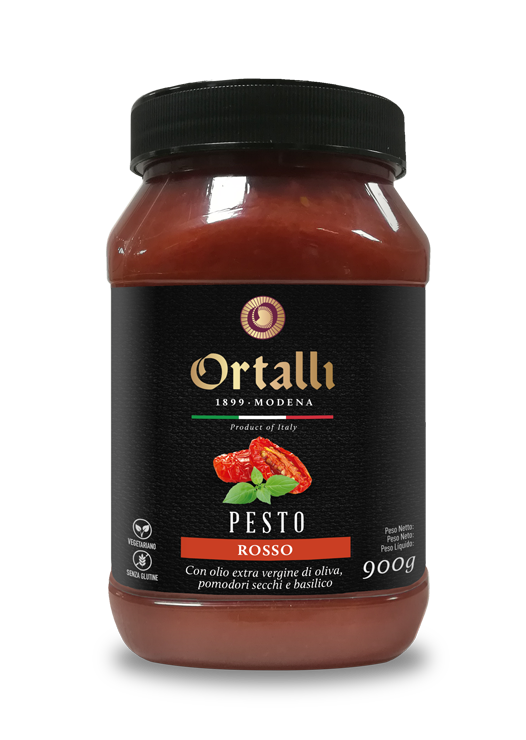 With extra virgin olive oil, dried tomatoes and basil. Ideal for Dressing any dish.
Ortalli single-dose containers are a practical, hygienic solution with up to 95% recycled plastic, supporting the circular economy. That's why our containers have been granted Ecossense certification.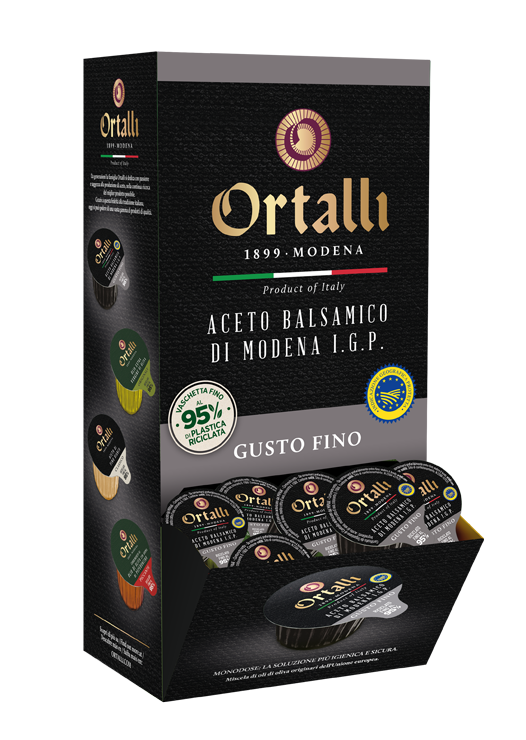 A fresh, smooth balsamic vinegar. Ideal for salads and vegetables.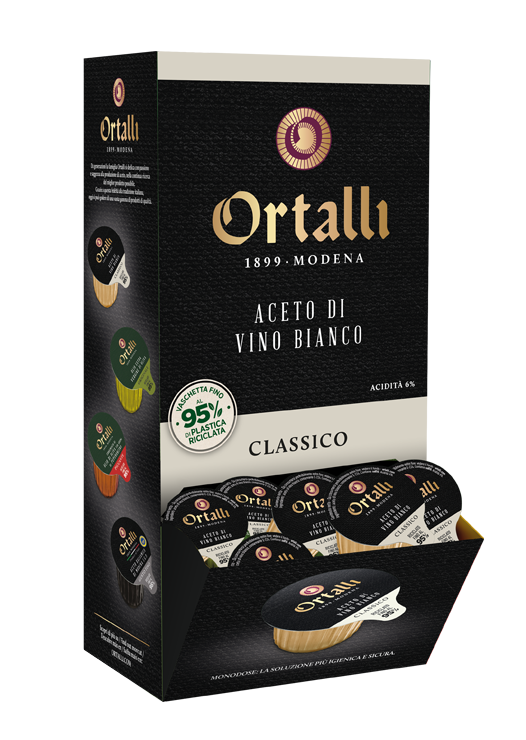 An excellent white wine vinegar, aged naturally and traditionally in oak wood barrels. Ideal for dressing salads and grilled vegetables.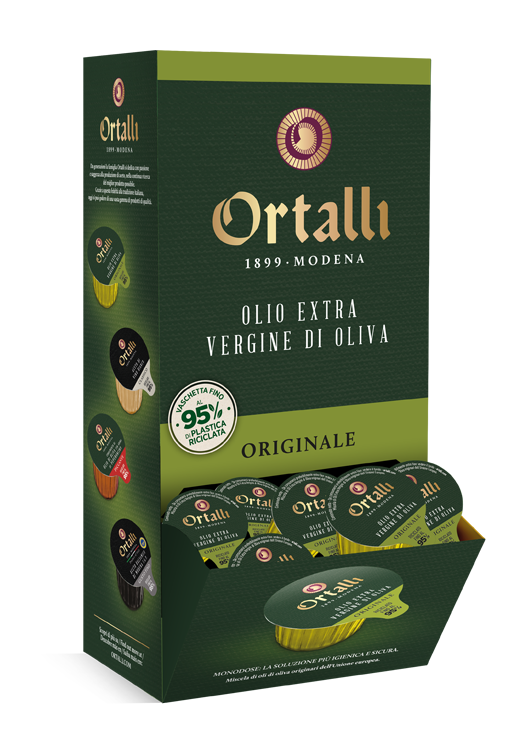 Extracted from selected olives with a delicious fruity flavour. Ideal for dressing any dish.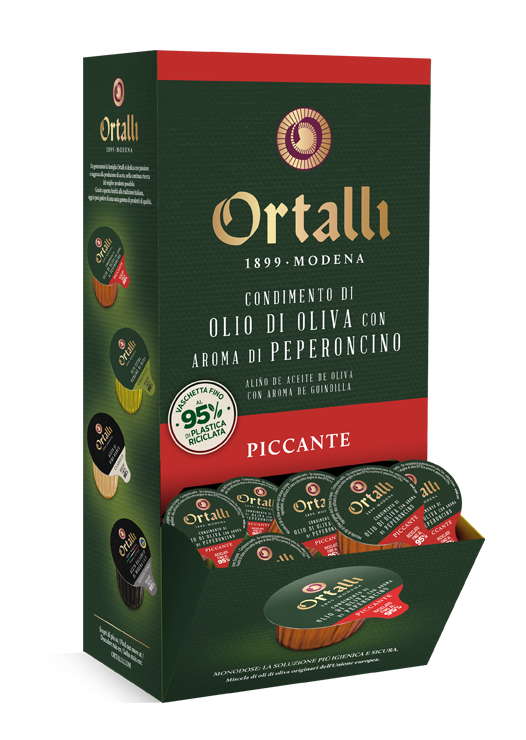 Olive oil with chilli pepper
A special selection of olives of the highest quality, with a pop of chilli pepper. Ideal for spicing up pasta, pizza and salad dishes.
Balsamic Vinegar of Modena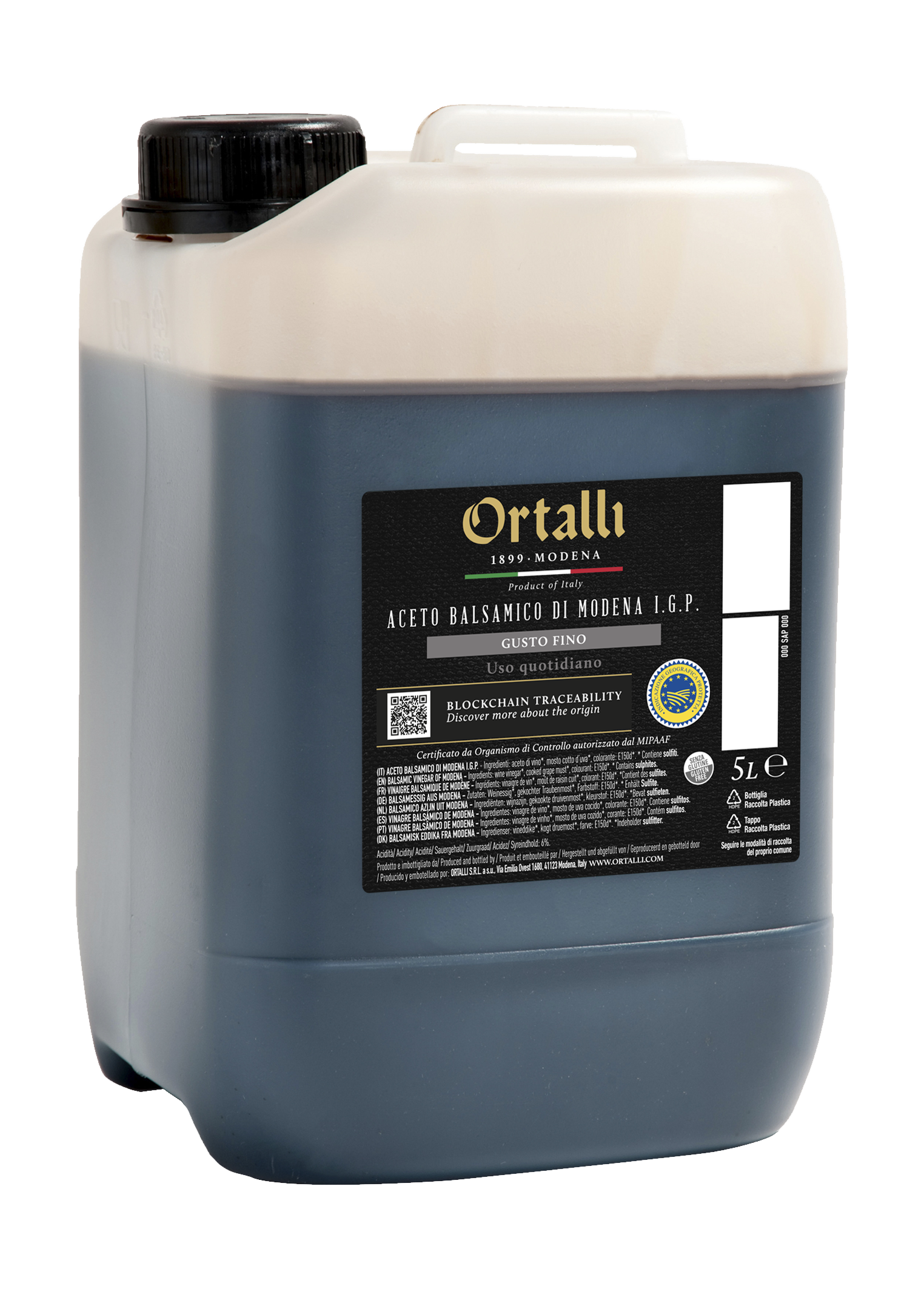 Balsamic Vinegar of Modena
DENSITY
1,07

Profile Villa Fontanelli is an outstanding basic variety suitable for all uses thanks to its mild taste and relatively higher density than the PGI standard. It is obtained by painstaking acidification of the quality wine vinegar and the grape must.
Foodservice format
Excellent versatile, basic variety