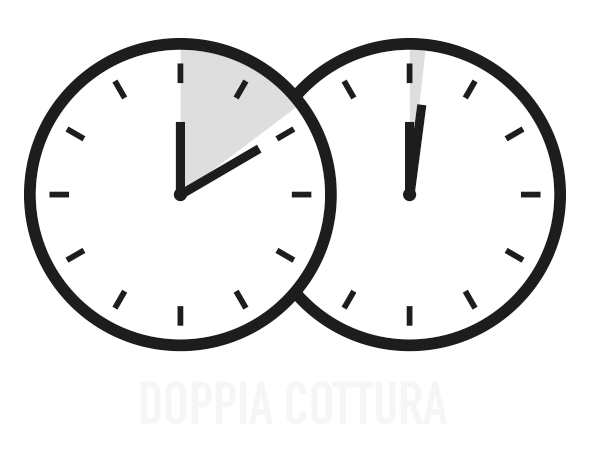 Our Orgalli dry pasta covers all your culinary needs. Double cooking allows chefs to cook once, refrigerate and cook quickly again. Without losing its properties! The taste and flavour remain intact.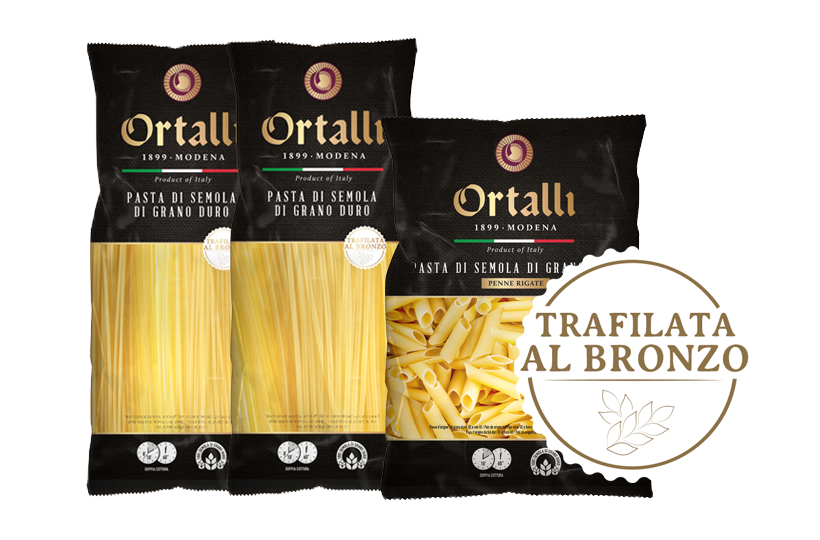 The Italian Trafilata al Bronzo pasta range is made with the traditional Italian pasta method with top quality ingredients and 100% wheat semolina. In addition, it uses a slow drying process that gives it more consistency when cooked.
The Bronzo Trafilata produces the perfect pasta texture with a pale, rough surface and a porous structure that absorbs sauces and seasonings for incredibly delicious dishes.
Our pasta is superior because of its protein quantity and quality, with 13 g of protein/100g. This protein gives our pasta its characteristic shape and consistency by preventing the loss of starch.
The result is a pasta that:
√ does not stick
√ does not overcook
√ does not break
√ is ideal for double cooking
Penne Rigate – 1 kg
Spaghetti N° 10 – 1 kg
Linguine N°8 – 1kg
This range includes our popular, versatile Fusilli Tricolore.
Fusilli originated in Campania and were once manufactured by hand by placing a spaghetti string around a knitting needle.
We add spinach and dried tomatoes to durum wheat semolina dough for an intense flavour and experience.
A perfect choice for salad and cold dishes!