Ortalli single-dose containers are a practical, hygienic solution with up to 95% recycled plastic, supporting the circular economy.
That's why our containers have been granted Ecossense certification.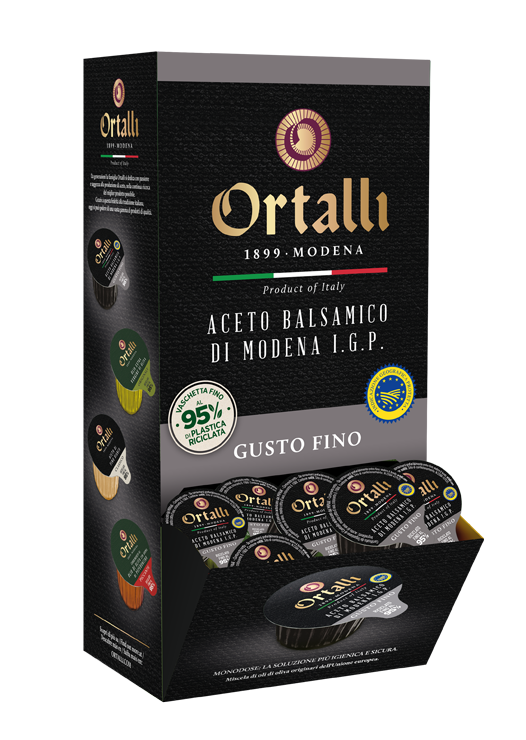 A fresh, smooth balsamic vinegar.
Ideal for salads and vegetables.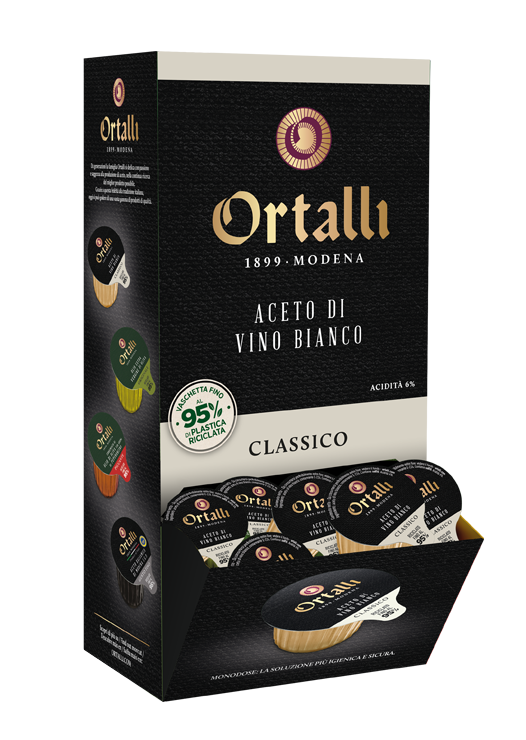 An excellent white wine vinegar, aged naturally and traditionally in oak wood barrels.
Ideal for dressing salads and grilled vegetables.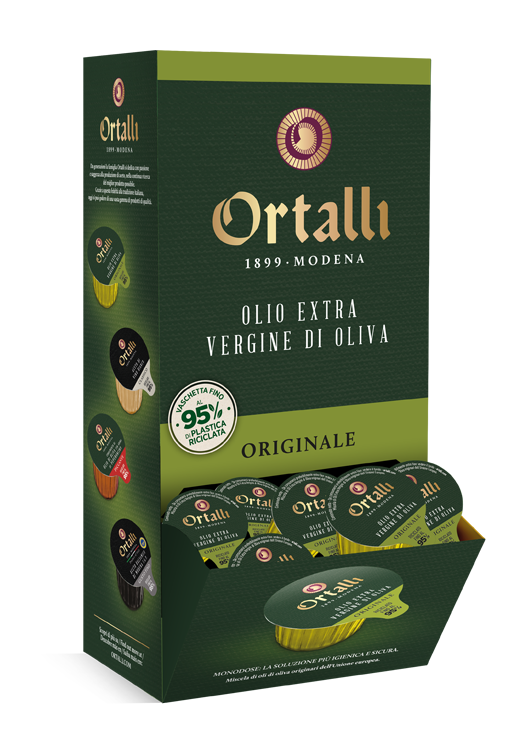 Extracted from selected olives with a delicious fruity flavour.
Ideal for dressing any dish.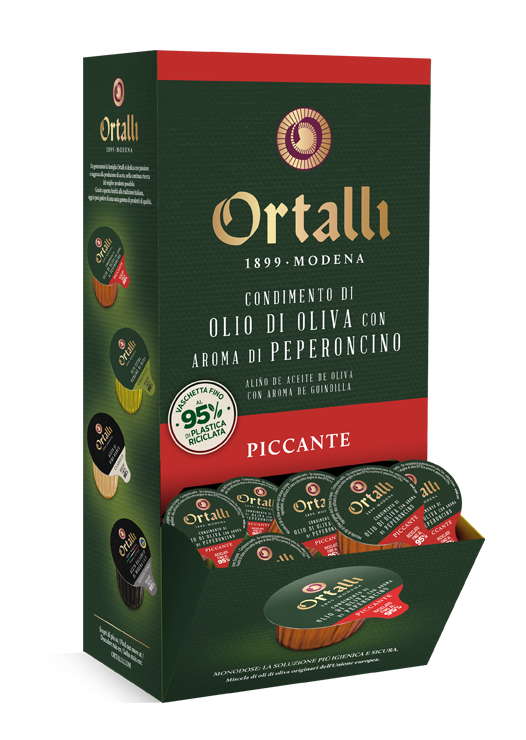 Olive oil with chilli pepper
A special selection of olives of the highest quality, with a pop of chilli pepper.
Ideal for spicing up pasta, pizza and salad dishes.